Vehicle Transport in Pottsgrove PA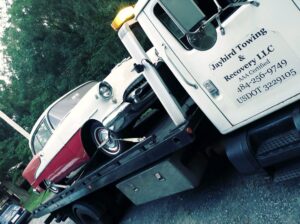 At Jaybird Towing & Recovery, we provide vehicle transport service to drivers in Pottsgrove PA! We are able to tow your classic car, motorcycle, daily driver, or your next project. Whatever it is that you need us to tow, just give us a call at (484) 256-9749. We guarantee that you will be 100% satisfied with our service! We strive to provide each and every one of our customers with excellent service.
Additional Services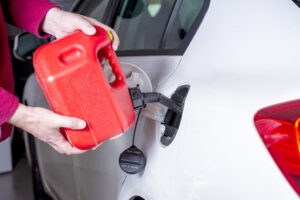 If you are here looking for a service other than vehicle transport, we're confident we can help you out. We provide towing service to drivers in and around the Pottsgrove area. Our team is capable of towing light and medium duty vehicles, which includes your car, box truck, motorcycle, and so on! We will take care of whatever towing service you need.
Do you have a flat tire? We provide roadside assistance! Our team is able to assist with flat tires, dead batteries, and much more. If you find yourself stuck in the mud, we offer winchout service as well! Our winchout services are guaranteed to be damage free for your vehicle. We will treat your property as if it's our own!
Request Service
If you need any of the services we have listed above, please give us a call! One of our friendly dispatchers will be happy to assist you and have someone on their way to help in no time. You also have the option to request service online, but please only request service this way if you are not in an emergency situation and do not need immediate assistance.
We're happy to be able to provide service to the great people of Pottsgrove PA, as well as all surrounding areas! We promise you will receive nothing less than five star service from our team!